.......from our BR0, Tat's at Paristrap!
I gave him a vintage French Canvas Satchel that I picked up from an Army surplus store in the UK.
Its dated from the 40's WWII era.
I specified a few details that I wanted, like the original metal work and some leather, and this is the outcome!
It was a present, ahead of my birthday later this month!
Cheers Tat's! .......its awesome.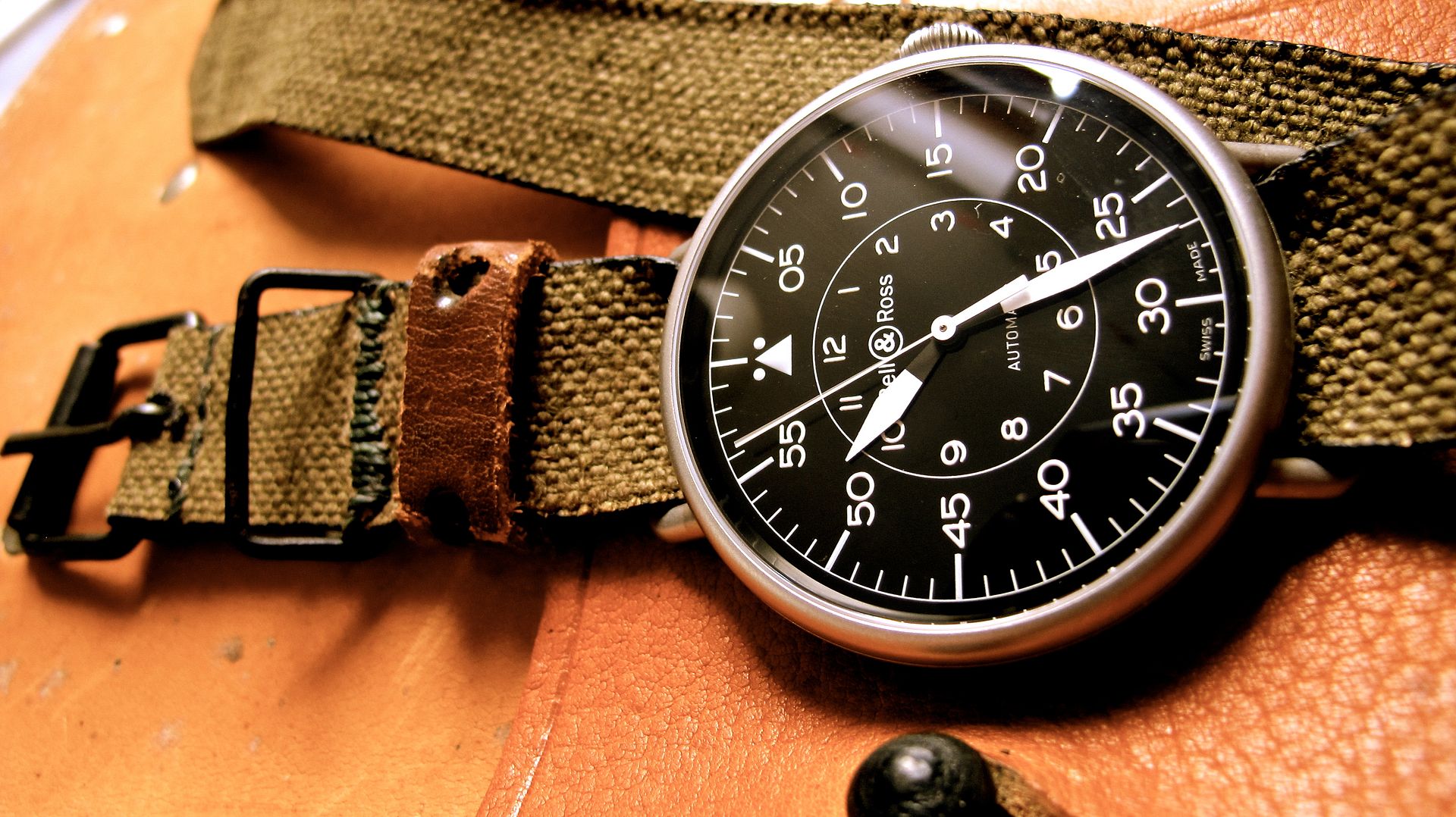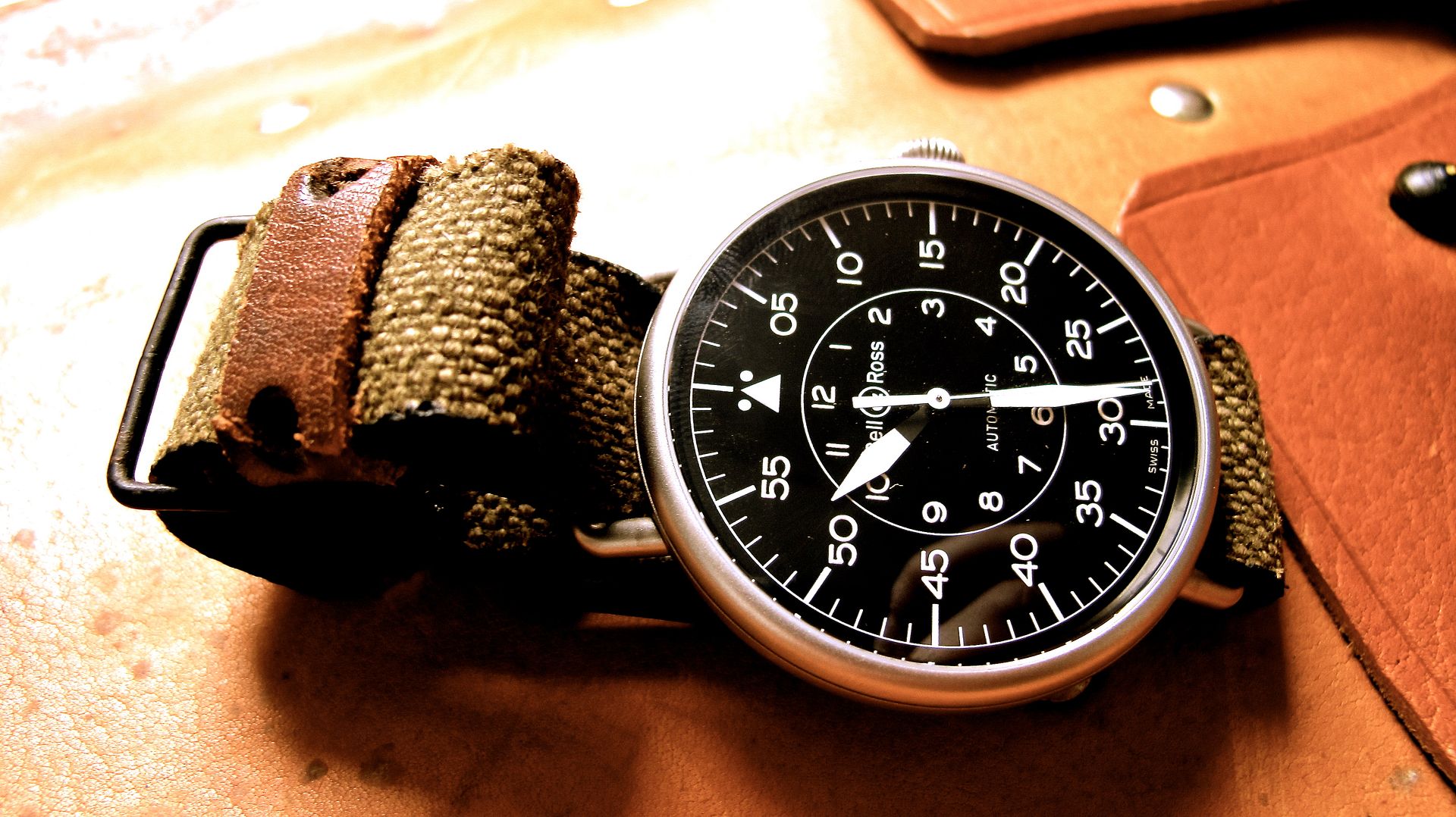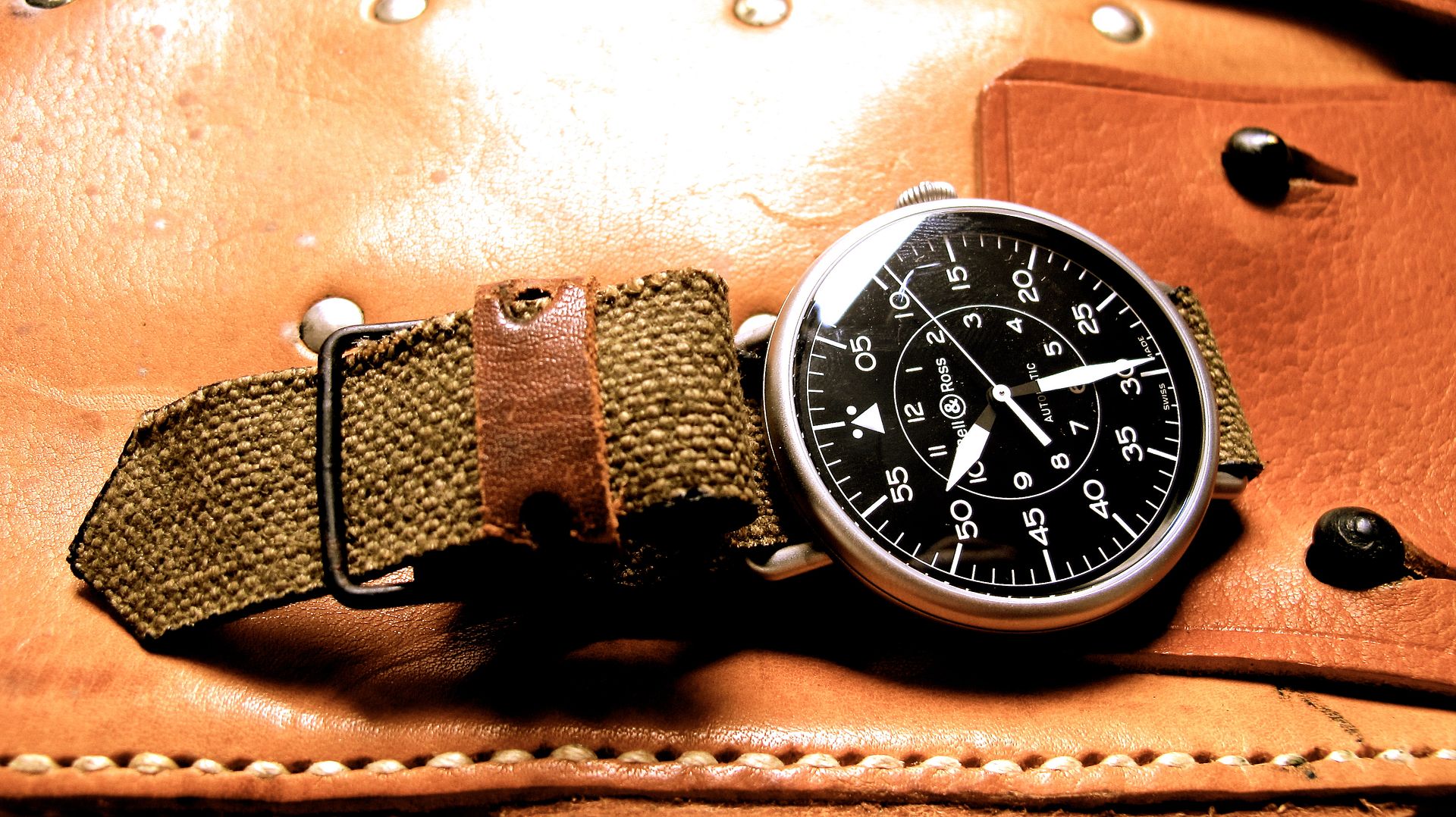 ...photographed with some WWII Swedish Ammo pouches, bought at the same time as the canvas bag.
Originally I'd planned for this strap to accompany the Vintage Officer, but felt it was too smart a watch.
Goes really well with the WW1 Military though, next to try with the Original beige 126.
Tat's has been really sympathetic to the materials and the way he has constructed the strap.
I just wonder whether it would benefit from having a leather lining, to give it a chunkier and heavier feel?!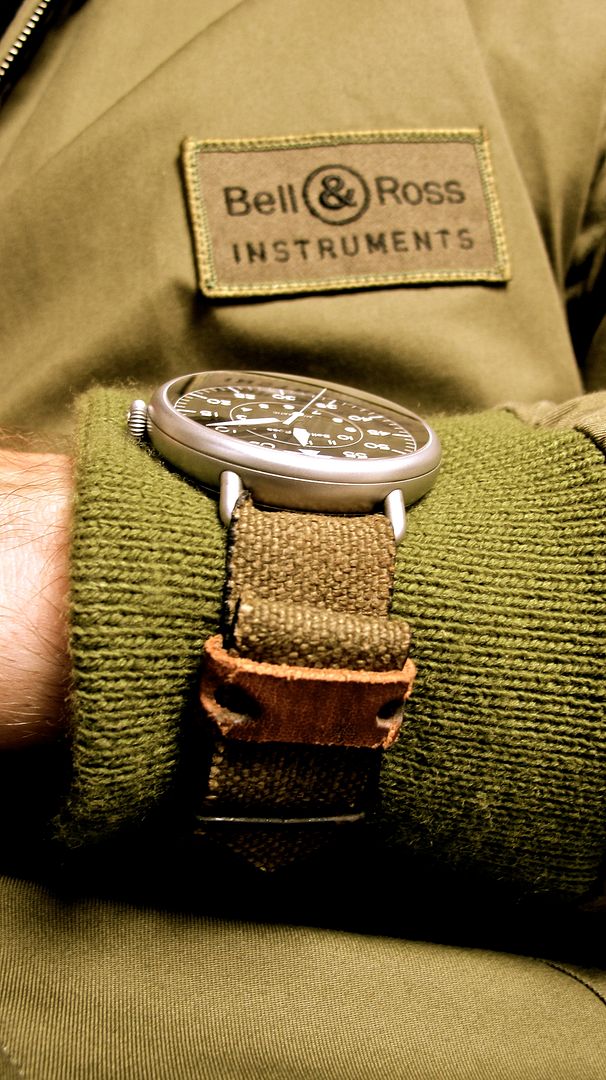 ...on the wrist, pilot style!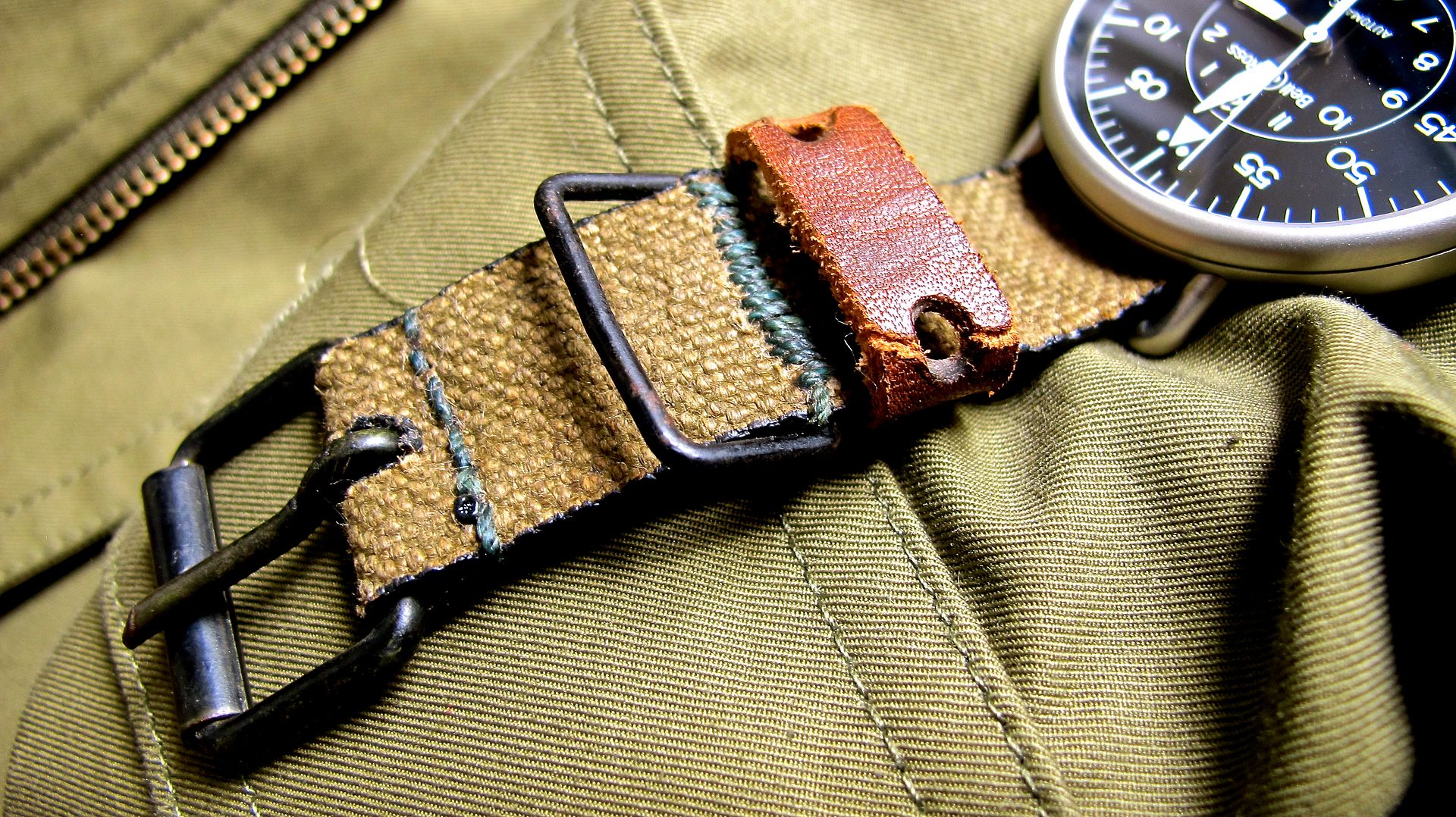 ...love the vintage history that this canvas strap carries.
to think that it dates back from the 40's and WWII
the metal work and especially the buckle, I feel really carry the canvas well.
Merci beaucoup, mon ami, Tat's

GREAT WORK.
Thanks for looking.